Reactiv have over 50 million UK postal addresses, perfect for your next direct mail campaign - "The Reactiv Way"
Reactiv have over 50 million postal addresses available at household level and this can be broken down to homeowners, private or council tenants, household price, household income, marital status and gender - there are over 350 selections available. This is perfect for campaigns that need fresh data on a daily, weekly or monthly basis.

Our data is cleansed using Postcode Address File (PAF) and at Reactiv, we have our very own UK based call centre cleaning over 250,000 records every day. So you can be confident your campaign reaches your target audience.

Following up a postal campaign with an SMS or email can increase the response by 30%.

Call Reactiv today and find out how many records we hold for your next campaign.
Talk to Reactiv today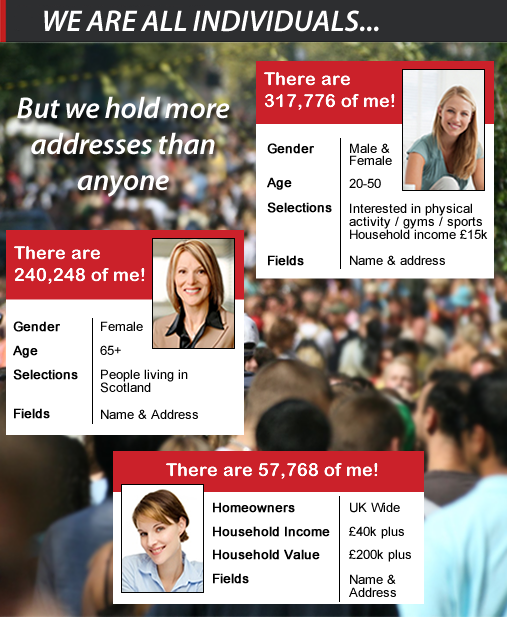 50+ Million
Postal Addresses

8.3+ Million
Landline Numbers

8.7+ Million
Mobile Numbers

4.3+ Million
Email Addresses