Reactiv have over 8.3 million UK landline numbers available to target your ideal customers. Fully opted-in and ready to receive your calls - "The Reactiv Way"
Reactiv provide 100% fully opted in landline lists for your telemarketing campaign which can be verified using OSIS and our UK based call centre, cleaning over 250,000 records each day.

Unsure what you are looking for? Reactiv's dedicated data management team will work with you and your company to find the perfect solution and finest quality landline data to meet your requirements.
Talk to Reactiv
Gauge your customers' interest immediately and have the opportunity to ask questions to assess their needs.
Carry out a successful telemarketing campaign that will help you re-establish lapsed customers' interests.
Explain complex products or ideas more effectively.
Measure the success of a campaign accurately and increase sales to existing customers.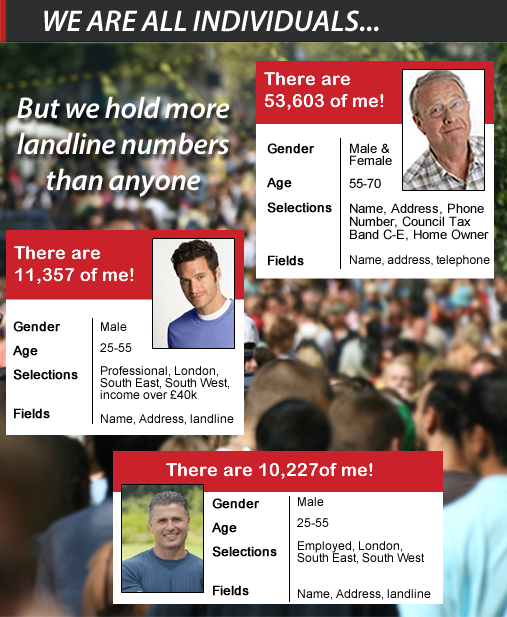 8.3+ Million
Landline Numbers
8.7+ Million
Mobile Numbers
50+ Million
Postal Addresses
4.3+ Million
Email Addresses
Contact Us To Get Started!
Speak with Reactiv's data specialists today
Find out more about Reactiv's landline data and how choosing the right data for your campaign will improve your contact rate and sales